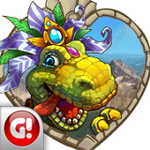 Available for Android Feb 14 2013, available for ipad Feb13 2013.
What's New!
Edit
Island of the Ancients
New Quests!
Edit
Location: Island of the Ancients
Quest Title
Requirements to Complete
Rewards
When it Appears
Explore Mysterious Passage in Cave to get to Piedmont Lands
Takes 1:00:00
 200
 150
After finding items to build circus
Find Wax & Produce Candles
1. Find 8 Lumps of Wax on the Fields
2.Find 8 Silver Chains in the Quarry
3. Order 4 Standard Deals at the Lumber Mill
500
After exploring the cave
Find Valentine's Day Card
1. Find 5 Red Valentine's Day Cards
2. Find 4 Flower Baskets
3. Find 3 Fine Vases
250
100
Fulfill 10 Wishes at the Altar of Feelings
500
Ad blocker interference detected!
Wikia is a free-to-use site that makes money from advertising. We have a modified experience for viewers using ad blockers

Wikia is not accessible if you've made further modifications. Remove the custom ad blocker rule(s) and the page will load as expected.