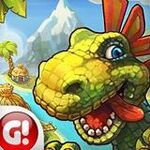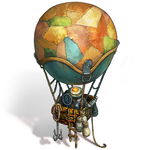 Released on: March 21st, 2013
What's New!
Edit
New Quests!
Edit
Aero appears and says "Greetings, o Chief! I am Aero, a aearonaut! I have come here from the remote sky of ... Help us, and out gratitude will know no bounds! The cursed Vortexes have roughed up my hot air balloon pretty bad, Chief. I won't manage the repairs without your help!"
Hot Air Balloon which appears above the lake in the center of the island. Quest time limit:
270 hours!
Ad blocker interference detected!
Wikia is a free-to-use site that makes money from advertising. We have a modified experience for viewers using ad blockers

Wikia is not accessible if you've made further modifications. Remove the custom ad blocker rule(s) and the page will load as expected.