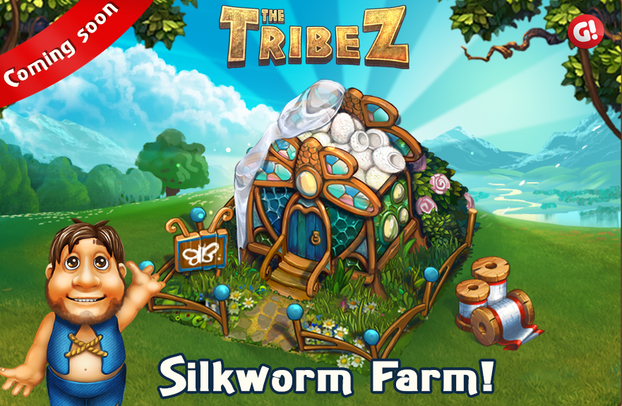 A teaser that introduces Silkworm Farm
Available on Android April 17 2016
What's New
Edit
Farmer news! The tribezmen have discovered the secrets of silk production!
Visit Farmer's Bay, build a Silkworm Farm and learn to make a new resource from silk — fabric.
Use fabric to build comfortable campsites (Ancient Campsite) on other islands.
New territories are available on the Ancestors' Atoll. Explore them now!
Ad blocker interference detected!
Wikia is a free-to-use site that makes money from advertising. We have a modified experience for viewers using ad blockers

Wikia is not accessible if you've made further modifications. Remove the custom ad blocker rule(s) and the page will load as expected.