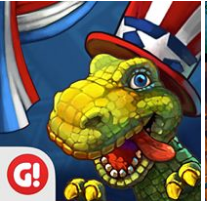 Available on Android July 3 2015
This update features Day of Free Natives event which lasts for limited time.
What's New
Edit
Build Dairy Farm, send fresh milk to Ice Cream Cafe, and make delicious ice cream.
Celebrate the Day of Free Tribezmen with your settlers! New quests, fireworks from the big cannon, decorations and a carnival await you!
Construct the building of your dreams! Find special items and receive exclusive buildings as а reward!
Move and put buildings in storage with one tap! Gameplay is now even more user-friendly!
Ad blocker interference detected!
Wikia is a free-to-use site that makes money from advertising. We have a modified experience for viewers using ad blockers

Wikia is not accessible if you've made further modifications. Remove the custom ad blocker rule(s) and the page will load as expected.