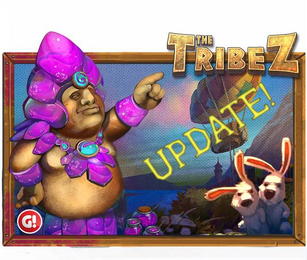 Available on December 20 2014 (Android)
What's New!
Edit
New resource: Starclay. Research it's mysteries and it's potential.
New House: House on Piles
New Island: Farmers Bay for level 33
Get some juice, breed ostriches and catch delicious trout in different and new Production Buildings
Deploy the Mammoth and earn presents.
Make the rare starclay in the new Starclay Factory
Defeat the Yeti and return the treasure to Father Frost (LIMITED TIME ONLY)
Celebrate the Christmas and earn new things (LIMITED TIME ONLY)
Ad blocker interference detected!
Wikia is a free-to-use site that makes money from advertising. We have a modified experience for viewers using ad blockers

Wikia is not accessible if you've made further modifications. Remove the custom ad blocker rule(s) and the page will load as expected.